Vanguard Industries is the Nebraska and Iowa distributor for
COMO Filtration.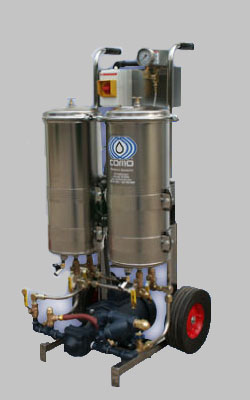 COMO Filtration designs, engineers, and manufactures a quality line of filtration products that will  clean and recycle petroleum and water based industrial fluids.
Fluid Contamination can now be controlled with COMO's highly efficient depth filtration, coalescing, recycling, and custom design systems.
COMO fluid filtration and separation systems decrease the expense of maintenance, downtime, labor, and disposal cost required by today's environmental concerns.
Compared with the expense of replacement or costly disposal of industrial fluids, maintaining and reusing fluids is the best answer.
COMO  has made filtration, separation, and recycling an affordable alternative.
COMO Filtration Systems has a commitment to exceptional service, product value, industry know-how, and technical innovation. Since 1960 we have brought a wealth of industry expertise and resources to our customers. We are proud of our long standing relationship with our business associates and customers worldwide
Please call for more information and pricing:  (402) 676-0535