VISCO / VANGUARD INDUSTRIES is a distributor for Haight Pump.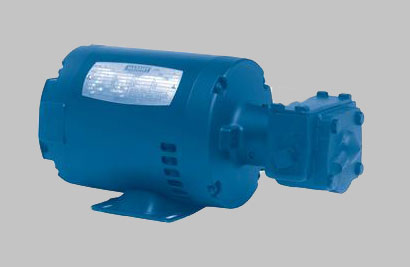 Haight Pump has over half a century of excellence in designing and manufacturing internal gear pumps, external gear pumps, and positive displacement pumps for the OEM and process market.
Haight Pump prides itself on its outstanding lead time and customer service.
For more information please visit:
www.haightpump.com
Please call Vanguard Industries for more information and pricing:  (402) 676-0535
Gear Pumps By Systems
Refrigeration Systems

High Pressure compressor lubrication
Liquified refrigerant circulation

Custom mounting
Contaminated lubricants
High inlet pressures
High pressure/thin fluid conditions
Custom seal configurations

Iron - Standard, Magnetic

Lubrication Systems

Shipboard systems
Power transmissions systems
Conveyor systems
Generator systems
compressors
CNC machinery
Forming machinery
Lubricant Cooling Systems

Corrosion resistant designs
Custom mounting
Special direct drive designs
Double pump designs

Iron, SS - Standard

Filtration Systems

Electric transformers
Cooking oil
Fuels
Hydraulic fluids
Lubrication products
Machine tool coolants
Process steam byproducts

High inlet vacuum designs
Special seals
Hardened and corrosion resistant construction
High temperature designs
Special pump designs

Iron - Standard

Fueling

Aircraft refueling systems
Portable refueling systems
Engine or remote mounted fuel systems

Direct drive
DC drive
Pneumatic drive
Hydraulic drive
Custom mounting
Special sealing designs

Iron - Standard

Injection Systems

Expandable foams
Resins
Adhesives
Hot tar
Thin film lubrication for metal forming
Agricultural chemicals
Animal feed supplements

Custom mounting designs
Hardened and corrosion resistant designs
High temperature conditions
Tractor and truck mounted PTO drives

Iron, SS - All

Marine

Main engine and drive train lubrication
Loading and unloading fuel & lubrication products
Salt water wash-down systems
Winch lubrication
Fish processing waste
Bilge scavenging pumps
Aircraft/helicopter refueling systems

Custom mounting and drive designs
Corrosion resistant materials
Spark resistant construction

Iron, Composite - Standard

Power Transmissions

Gear box bearing and gear lubrication
Transmission lubrication
Drive shaft bearing lubrication
Lubricant cooling systems
Lubricant filtration

Custom mounting and drive designs

Iron - Standard

Thermal Processing

High temperature circulation
High temperature filtration

Special construction features for elevated temperature operations

Iron, Barrier, Magnetic
Gear Pumps By Application
Clean, Lubricating Liquids




Iron - Standard, Composites

High-Viscosity Applications




Iron - Standard, Composites

Corrosive Liquids




Barrier, Stainless Steel, Magnetic, Composite

Abrasive Liquids




Iron - Standard,
Barrier Seal

Extreme Temperature Conditions




Iron

Toxic or Hazardous Liquids




Iron, Stainless Steel, Barrier, Magnetic
Gear Pumps By Material
Industries & Applications

Liquids Pumped (2)

Features

Standard Iron

Petroleum Products • Machine Manufacturing • Machine Tools • Crane • Speed Reducers • Hydraulic Equipment • Lubrication Systems • Diesel Engines • Food Processing • Restaurant Equipment • Misc. Chemical, Glue & Ink • Soap and Detergent Products • Drug • Building & Highway Contractors • Paper Products • Automotive • Shipbuilding • Beverage • Aircraft • Mining • Misc. Manufacturers • Primary Metal • Electrical Equipment & Supplies.

Fuel oils*, hydrocarbons, lube oils, syrups, diesel fuel, coolants, cooking oils*, wire drawing compounds, hydraulic fluids, quench oils, heat transfer oils*, tar*, ethylene glycol, varnish*, wax*, vegetable oils, detergents, lacquer*, soaps, calibration fluids, glycerin, adhesives*, molasses, transformer oil, ammonia, anhydrous ammonia.

Normal use: Cast iron casing and cover components: steel shaft and pinion gear; high tensile iron rotor; self-lubricating iron bearings; Buna-N lip seals.

Hardened Iron

Building & Highway Contractors • Textile Mill Products • Misc. Converted Paper Products • Printing and Publishing • Chemical • Plastics and Synthetics • Drugs & Pharmaceuticals • Paint & Allied Products (Mfg. of paints, varnishes, lacquers & enamels) • Misc. Chemical, Glue & Ink • Soaps & Cleaners • Machine Manufacturing • Beverage.

Acetone*, turpentine*, alcohols (most grades), paints*, asphalt*, jet fuels, asphalt emulsions*, EDM oils, brines*, kerosene, caustics (sodium hydroxide)*, methyl ethyl ketone*, benzene*, latex*, methanol, gasoline, mineral spirits (naphthas), heptane, solvents*, hexane, styrene*, printer's ink*, xylene*, isopropyl acetate*, ethylene acetate*, paper coatings*, toluene*.

Wear resistant: (1) All metal parts in contact with the liquid are hardened by a superior new nitriding process that makes metals tougher. Seals and bearings are the same as standard iron construction.

Corrosion Resistant

Food processing • Chemical • Pharmaceutical • Textile • Plastic • Paint • Tanning • Soap • Rubber • Photographic • Synthetic fibre • Plating.

Acids–concentrated sulfuric, nitric, diluted phosphoric, chromic aqueous, citric aqueous, acetic. Essential oils, syrups, chemicals, vegetable oils, ammonium sulphate, corrosive wax, brines, sodium bicarbonate, sodium hydroxide, plating solutions.

Note: Please see HP500 - FF Pump brochure for information on stainless steel design.

*Although standard or Hatrided iron construction is used for these liquids, we normally recommend alternate seals or bearings due to temperature extremes or liquid compatibility. See listing of alternative seals and bearings on page three.

(1) Normally recommended for abrasive applications or for liquid with little or no lubricity.

(2) Liquids listed above do not include all of those that Haight pumps have been used for, rather, it is a selection of liquids taken from various applications where such pumps are normally used.