Visco / Vanguard will come to your site and pull a sample of your fuel or oil and have it analyzed for contamination. 
If the fluid is contaminated, Visco / Vanguard can remove the contamination by filtration, separation, vacuum, or chemical treatment.
Visco/Vanguard has been in the fluid filtration and reclamation business since 1984, and we know how to get the job done.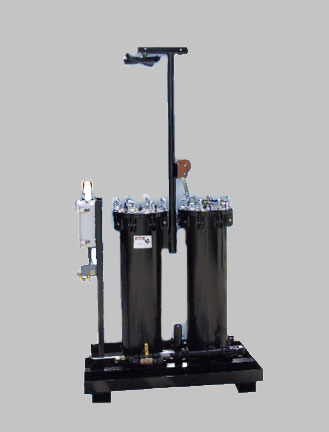 VISCO / VANGUARD
FUEL & OIL SERVICES
-DIESEL, GASOLINE & OIL SAMPLING & TESTING
-DIESEL FUEL & GASOLINE MAINTENANCE
-DIESEL FUEL ADDITIVES & MICROBIOCIDE
-WATER REMOVAL FROM FUEL PUMP PIT
-DESSICANT AIR FILTRATION SALES & INSTALLATION
-INDUSTRIAL OIL POLISHING & RECLAMATION
-INDUSTRIAL WATER RECLAMATION
-FLUID FILTRATION EQUIPMENT LEASING                            
-TANK CLEANING SERVICES
PLEASE CALL FOR MORE INFORMATION & PRICING
VISCO / VANGUARD INDUSTRIES INC    (402) 489-6492